We Are Living the Dream
We are real-life bikers and bike enthusiasts on a mission to lead authentic backroads bucket list tours around America. Join us on our trips as we check off bucket list adventures.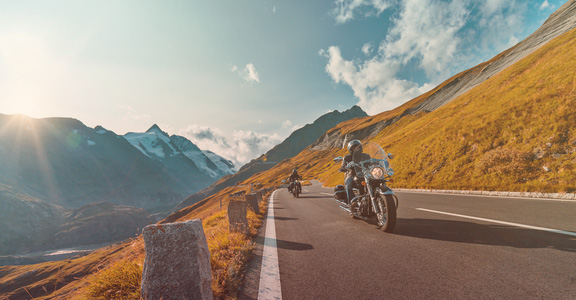 Explore The Unknown
Our best memories are almost all on the back of a bike. There's nothing like the feeling of riding up a hundreds-mile long stretch of windy road only to discover a breathtaking view, wild deer, mystical waterfall, or maybe an old-fashioned biker bar with good food and drinks. That's what we call living the dream. We want everyone to experience the rush with our uniquely incredible bucket list motorcycle tours. Also, in honor of our love for motorcycles, we offer transportation services for bikes.
We are living the dream and want to bring you along. This is not your cookie cutter tour. You'll explore roads where no one else will take you. Picture riding through Big Sur to a little unknown campground where you can put your feet in the river—these are the kinds of experiences that set our tours apart.
Why Choose Us?
Whether its Guided Motorcycle Tours or Motorcycle Transport, we have the most experienced team in the industry. We are Living The Dream everyday, why dont you come join us?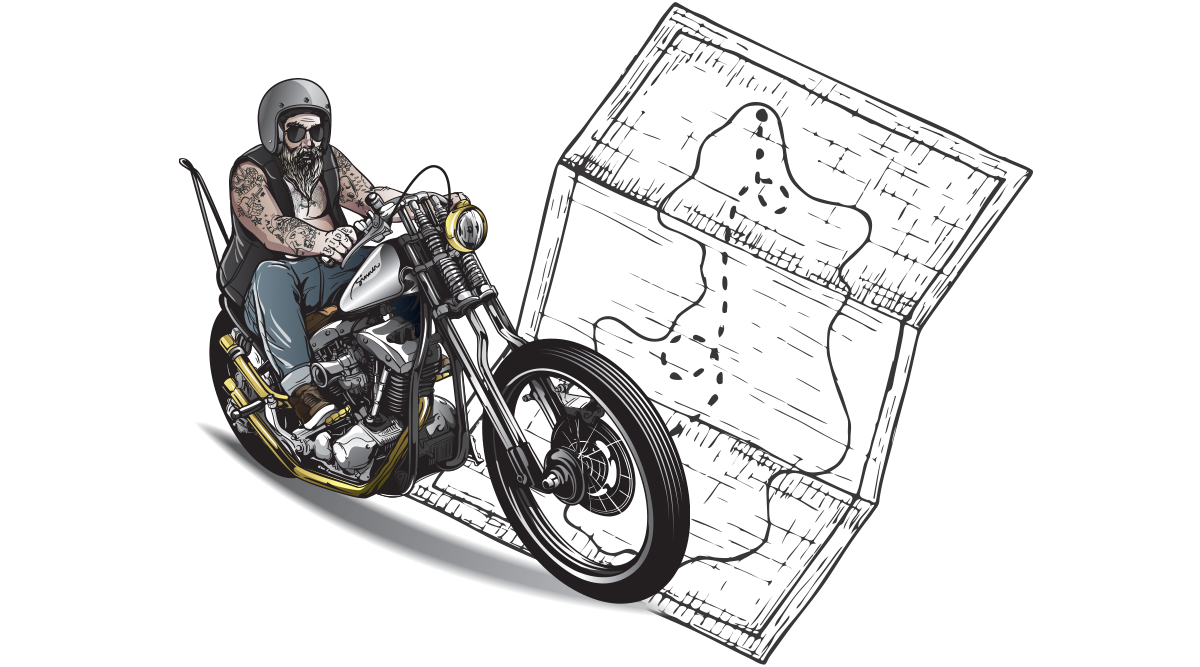 Seasoned Tour Guides

Our tour guides live and breathe motorcycle riding and have spent 40+ years riding coast-to-coast. From the best views to the best bars, get ready for the ride of a lifetime.

Unique Destinations

Explore places you'd never see on a commercial tour. Some of the most incredible places are the ones few people know about, follow us there.

Authentic Backroads Experience

Tours are expertly crafted to include the perfect mix of bucket list roads, hidden wonders, biker bars, and even the occasional motorcycle rally.
This Is How We Roll
We are the furthest thing from a corporate tour company (one that rides the same 'famous' roads over and over, nothing new). That's not our style. We deliver the best backroads experiences that often entails taking the road less traveled. The sights and experiences included in our tours are unlike anything else. Tours are created by passionate bikers who have spent decades riding through the most sought after roads in America, as well as some of the most remote. This level of experience and insight produces incredible experiences with a 'wow' around every corner.
Meet The Team
From tour guides to transporters, meet the team behind Living the Dream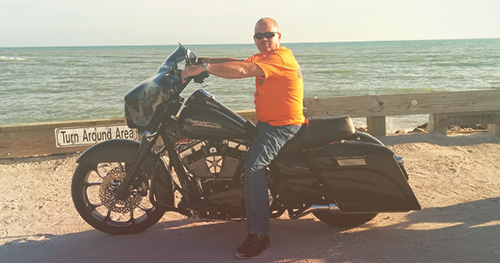 Jeff Warren
General Manager
Jeff is a bike enthusiast who is passionate about sharing his love for adventure and travel, hence why he started Living the Dream. Jeff has been riding bikes his entire life. He currently resides in Florida, but much of his time is spent on the road.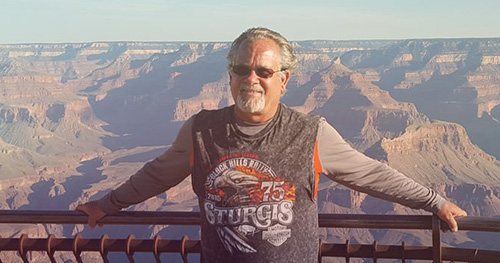 Henry Harley Wasserman
Tour Designer
Henry has visited over 40 National Parks and ridden just about every road in America. He has led countless motorcycle groups, and his travels have caught the attention of the press. Currently, he's living in a different part of the US every 3-6 months.
---
"Well Planned Trip"
Judy B.
"I am an experienced rider, but after over 30 years I still have frustrations when planning trips. Riding with Henry changed my entire perspective on what a successful trip entails. I look forward to my next trip with Living The Dream. "
---
---
"Amazing Views"
Sebastian M.
"I grew up around motorcycles, as my father was a rider himself. This trip give me the challenge I needed to break through into becoming a lifetime rider. The amazing views and the travel guidance I experienced will stay with me for years to come."
---
---
"Life Changing"
Nancy & Bill P.
"We used to ride every week in the early years of our marriage. Life got in the way and before we knew it 15 years went by. This trip changed our life, It gave us the chance we needed to reconnect as a couple and as riding peers. We are living the dream. "
---